ON-GOING EVENTS
FIRST FRIDAY – GET DOWNTOWN
Join the fun at St Petersburg's dancing-in-the-street block party featuring great music, food & drink vendors and restaurants! First Friday of the month. Free. Central Ave between 2nd & 3rd St. 5:30-10pm. www.FirstFridayStPete.com
ST PETE SHUFFLE
Every Friday come out and enjoy a hip twist to an old game under the stars. On the First Friday of the month – enjoy live music from a local artist. St Petersburg Shuffleboard Club. 7-11pm. 727-822-2083
www.StPeteShuffle.com
FOOD TRUCKS AROUND DOWNTOWN
Each Third Friday, pick up dinner to take home or enjoy the sunset at Spa Beach Park. Food market booths too! Selling items like beef jerky, olive oils, bbq sauces. Pier Approach. 6-9pm. 727-667-7001
SATURDAY MORNING MARKET
Every Saturday in Oct-May, live music fills the air at this fantastic outdoor market. With local produce, an eclectic array of food-trucks and eateries, and tons of arts and crafts. And don't forget about Story Time for the kids every other Saturday. Al Lang Field parking lot. 9am-2pm. www.SaturdayMorningMarket.com
SECOND SATURDAY ART WALK
On the Second Saturday of each month, studios and galleries all over St Pete swing open their doors in a fun and free evening of activities.
5-8:30pm. www.StPeteArtsAlliance.org/Artwalk
WALKING MURAL TOUR AT FLORIDA CRAFTART
Get the behind the scenes scoop on some of your favorite pieces of street art in the 'Burg. Saturday mornings from 10-11:30am (except on Second Saturdays tours are 4-5:30pm). Florida CraftArt.www.FloridaCraftArt.orgDALÍ & BEYOND FILM SERIES
Every Saturday enjoy films focused on, by, or related to Salvador Dalí, Surrealism and art in general. Dalí Museum. 1pm. 727-823-3767www.TheDalí.org
SATURDAYS @ THE MOREAN
Every Saturday participate in free art experiences specially geared for families with children ages 5-10! Morean Arts Center.10am-5pm.
727-822-7872 www.MoreanArtsCenter.org
ST PETE INDIE MARKET
The first Saturday of every month, a seasonal showcase of local artists, indie designers, horticulturists, eclectic crafters and non-profit groups take over the sidewalks of Central Ave in the 600 Block. 12-6pm. www.StPeteIndieMarket.com
DRUMMING @ THE MFA
On the Second & Fourth Saturday each month, explore the many cultures represented in the Museum collection by experiencing them to a rhythmic beat. Feel your musical and artistic momentum grow while you drum out rhythms and use other percussion instruments to bring art alive. Museum of Fine Arts. 10:30-11:30am. 727-896-2667
www.Fine-Arts.org
TAKE 5 WITH THE DIRECTOR
Each Second Saturday of the month Director Kent Lydecker brings expansive knowledge of art, history, and culture to his exploration of five favorite works in the collection. Museum of Fine Arts. Noon-1pm.
727-896-2667 www.Fine-Arts.org
YOGA + DALÍ
Dalí's artful energy infuses the physical, mental, and spiritual inspiration that is yoga. Beginners and experienced yogis welcome. The Dalí Museum. Every Sunday from Noon-1:30pm. 727-823-3767www.TheDalí.org
DEUCES LIVE SATURDAY MARKET
A market featuring live entertainment and a unique array of vendors offering home baked goods, fresh produce, fruit, flowers, plants, seafood and meats, arts and fine crafts, gifts, baskets, and more. Rain or shine every Sunday. 22nd St S & 9th Ave. 1-5pm. 727-433-8237

JAZZ JAM – AL DOWNING JAZZ
Every first Monday get your jazz hands ready! Jazz Jam is hosted by Dwayne White, trumpeter and a rhythm section is provided for all musicians (including vocalists) who wish to participate. The Hanger Restaurant. 8-10pm.www.AlDowningJazz.com
PADDLE BOARD SOCIAL
Join us each Tuesday and enjoy paddling into a full sun and a setting sun. A great time to get to know future paddling buddies, introduce new paddlers to the sport, or just have a healthy night out with friends.
North Shore Park Beach. 6pm. 727-510-1921
UNCHARTED RANDOM ACTS OF CULTURE
Enjoy the Museum galleries every Thursday for "5 after 5!" The galleries are open until 8pm, and admission is only $5 after 5pm. Come gather with fellow movers, makers and forward thinkers to get an offbeat art fix or to pick up a creative craft.Museum of Fine Arts.
10:30-11:30am. 727-896-2667 www.Fine-Arts.org
SECOND THURSDAY ON THE PLAZA
Spend one glorious evening each month under the stars, with beautiful Tampa Bay as your backdrop. Free monthly concerts on the scenic plaza that links The Mahaffey with the Dalí Museum. 6:30pm.
727-892-5798 www.TheMahaffey.com
OUR TOWN: CONVERSATIONS WITH ST PETE MYTHMAKERS
On the last Thrusday monthly, Dr. Carol Mickett, philosopher and artist, will converse with local heroes about their visions, accomplishments, and contributions to shaping the identity of our town. The Dalí Museum. 6:30-7:45pm. 727-823-3767www.TheDalí.org
SUNDIAL SATURDAY YOGA
Bring your yoga mat, water bottle and towel for free yoga in the SUNDIAL courtyard. Every Third Saturday. Registration 7:30am, yoga 8am. www.SundialStPete.com
$5 TUESDAY MOVIE TICKET
Every Tuesday expriece the lastest film releases along with spectacular discounts on popcorn, drinks and candy…your viewing necessities! Muvico Sundial. 727-502-9573 www.Carmike.com
OCTOBER MOVIES IN THE PARK
Every Thursday in October, bring a blanket and join the outdoor fun. Indulge in music, food & drink while viewing a moonlight movie. North Straub Park. Live music at 6pm, movies begin at dusk. 727-824-7802 www.stpetepreservation.org
Special Events
JUN 16 – SEP 30 EXPERIENCE CUBA!
This exhibition celebrates the beauty, culture and history of the once forbidden island! Featuring works from multiple Cuban artists as well as a gallery of island photographs submitted by the Tampa Bay community. St Petersburg Museum of History. 727-894-1052
www.SPMOH.com
JUN 18 – OCT 9 SHANAN MOULTON: JOURNEYS OUT OF THE BODY
Humorous yet deep explorations of New Age approaches to self-improvement, this ongoing series of "the Whispering Pines" portrays the artist grappling with various maladies and seeking out remedies from some of the most likely and unlikely sources.
Museum of Fine Arts.
727-896-2667
www.MFAstpete.org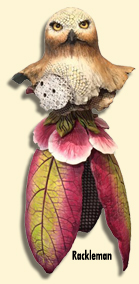 AUG 6 – NOV 13 FROM THE HEART: FOLK ART ON PAPER
Immerse yourself into the pure and unhindered freedom of expression with folk art. Experience these works of imagination for yourself!
Museum of Fine Arts.
727-896-2667
www.MFAstpete.org
AUG 26 – OCT 22 MIND OVER MATTER
Since our beginnings, wood and fiber has fueled development by filling our basic needs. This exhibit reveals the beauty of these things we take for granted.
Florida CraftArt.
727-821-7391
www.FloridaCraftArt.org
AUG 27 DALÍ & BEYOND FILM SERIES: READY TO WEAR (PRET-A-PORTER)
This film series features an eclectic selection of films, both familiar and fantastic! The movie theme will change monthly so don't miss your chance to tour the museum and catch a movie. The Dalí Museum Theatre. 1-3pm. 727-823-3767
www.TheDalí.org
AUG 28 & 31 TCM BIG SCREEN CLASSICS: THE KING AND I
Share these memorable nights as Muvico screens some of the classic and unforgettable films that have helped shape the way we experience films today!
Muvico Sundial.
727-502-9573
www.Carmike.com
AUG 29 DANA WOOD ON THE SONS OF HORST
A beauty and wellness writer for diverse publications that include: NY Post Alexa, The Wall Street Journal and Town & Country! Join in as she reflects on the fashion photographers whose careers are indebted to Horst P. Horst.
The Dalí Museum.
6-7pm. 727-823-3767Â
www.TheDalí.org
Sep 1-30 SPF16
The St Petersburg Suncoaster's and the Five Arts Districts collaborate through an array of events in and around Downtown St Petersburg with galleries, artists, schools, restaurants, breweries, and event venues for a festival to celebrate the arts.
www.spfestival.com
SEP 1-10 SHINE ST PETERSBURG MURAL FESTIVAL
SHINE will transform the streets of St Petersburg into a curated, open-air museum that showcases large-scale murals by internationally renowned and local artists with additional art exhibits and events happening throughout the city!
www.ShineOnStPete.com
SEP 1 4TH ANNUAL GOOD BURGER AWARDS
In honor of a former Mayor of St Pete who referred to his citizens as "burgers", the awards honors businesses, organizations and individuals making a positive impact in the St Pete community. Jannus Live. 6-9pm.
www.StPete.com/GoodBurger
SEP 1 JILL SCOTT
St Pete welcomes three-time Grammy award winner Jill Scott to the stage! Enjoy the passion and power of this lyrical genius during a night your sure not to forget. The Mahaffey Theatre. 7:30pm. 727-893-7832
www.TheMahaffey.com
SEP 3 ARTISTS OF KENWOOD STUDIO TOUR
One of the oldest neighborhoods in St Pete and also dubbed the "Neighborhood of the Arts" will be holding a tour of their unique homes and the art within! Historic Kenwood. 11am-4pm.
www.KenwoodArtistEnclave.org
SEP 7 – OCT 2 GOOD PEOPLE
Preformed with a humorous glow the show that asks the question: Is it strength of character or just a few lucky breaks that determine our fate? American Stage. 727-823-PLAY www.AmericanStage.org
SEP 10 – OCT 30 PARADISE CITIES: URBAN ART IN FLORIDA
Featuring unique works from a group of 10 female graffiti artists who incorporate a street art aesthetic into their studio practice. Morean Arts Center. 727-822-7872 www.MoreanArtsCenter.org
SEP 10 – OCT 30 DAVID WILLIAMS: I WISH YOU COULD HEAR WHAT IM THINKING
Known for his mixed media paintings this artist presents to you the culmination of his works from the past 15 years and demonstrates his influence on local street artists working in the Bay area. Morean Arts Center. 727-822-7872www.MoreanArtsCenter.org
SEP 10 THE ONLY DADDYS WITH THE HUMMINGBIRDS
Classic Country meets Americana. An evening of boot stompin coupled with tales of love and loss, rattlesnakes, swamps and of course that never ending highway! The Palladium's Side Door. 8pm. 727-822-3590 www.SPFestival.com
SEP 10 ARTofficial INTELLIGENCE: THE 5TH ANNUAL ST PETE ROBOT EXCHANGE
The Robots are coming! A robot inspired art show, live music and a celebration of all things Robots. Bar@548. 7pm-2am.www.Bar548.com
SEP 11 MAGIC!
Celebrate the Museums 25th Anniversary with the renowned Oz Pearlman and his unique blend of mentalism and magic. Florida Holocaust Museum. 3pm. 727-820-0100www.FLHolocaustMuseum.org
SEP 11 GRANT PEEPLES IN CONCERT
National singer-songwriter graces St Pete! Craftsman House Gallery. 5pm. 727-323-ARTS www.CraftsManHouseGallery.com
SEP 12 & 19 JAZZ JAM
Watch the planes come in as you enjoy dinner and a few drinks while the band plays on this night of high-flying jazz! The Hanger. 8pm. www.TheHangarStPete.com
SEP 12-13 MINNESOTA MAKERS
Experience the magic of these fascinating glass works that focuses on split vases, lava lamp landscape and robots! Created and put on display by artists Todd Cameron and Thomas Maras. Duncan McClellan Gallery. 855-436-4527 www.DmGlass.com
Sep 12-17 ST PETE FASHION WEEK
Fashion has arrived and with it a whole week full of events, starting with Luminescence and ending with the big Runway fashion show. Various Downtown locations. www.StPeteFashionWeek.com
SEP 13 HELIOS JAZZ ORCHESTRA CONCERT
Big Band Jazz equals big fun! Don't miss the chance to experience it for yourself. The Palladium's Side Door. 7:30pm.www.SPFestival.com
SEP 15-17 SPF 16 POP UP PERFORMANCES
Artists will pop up and perform in area restaurants and public places over the performing arts weekend. 6:30-8:30pm.www.SPFestival.com
SEP 16 SUNSHINE CITY OPERA
A trio performance of soprano, mezzo soprano and piano specializing in performing new and less-frequently heard opera repertoire. The Studio @ 620. 7pm. www.TheStudioAt620.org
SEP 16 ALEX HARRIS – iGOT SOUL SHOW
A soulful, spectacular and fun experience that leaves its audience on its feet wanting more. Highlighting some of the world's greatest musical compositions of Soul/R&B. The Palladium Side Door. 8pm. www.MyPalladium.org
SEP 17 WAR VIRGIN, A MUSICAL COMEDY
Iraq war veteran and New Port Richey native Laura Westley offers her personal and candid, irreverent look at the comically naughty underbelly of the military through spoken word and music. The Palladium Theatre. 727-822-3590www.MyPalladium.org
SEP 18 ST PETERSBURG BALLET COMPANY
Inspiring and motivational! This Ballet presents excerpts from Act II of Swan Lake and traditional Russian Folk Dances, the performance will also include a tribute to St Petersburg's artistic history. The Palladium Theatre. 3pm. www.SPFestival.com
SEP 18 LA LUCHA CONCERT AT THE WOODSON
Celebrating of National Hispanic American Month. Woodson African American Museum. www.WoodsonMuseum.org
SEP 18 & 21 TCM BIG SCREEN CLASSICS: DR STRANGELOVE
Share these memorable nights as Muvico screens some of the classic and unforgettable films that have helped shape the way we experience films today! Muvico Sundial. 727-502-9573 www.Carmike.com
SEP 2 FLORIDA ORCHESTRA CONCERT
A free performance that really is music to your ears! The Sundial. Noon. www.FloridaOrchestra.org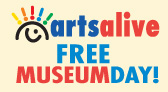 SEP 24 SPF16 – ARTS ALIVE! FREE MUSEUM DAY
Celebrate the vibrant arts & cultural community in St Petersburg at this annual event. Admission is free to several museums and attractions for a special day of creative spirit. 10am-3pm. www.StPete.org/ArtsAlive
SEP 24 CENTRAL AVENUE SOLSTICE CELEBRATION
Celebrating the sun as it shines on the Sunshine City's Main Street! A daylong celebration of Art, Culture, Music, Food, Shopping and all the things that make Central Ave and St Pete great! Central Ave Trolleys run free all day. Central Avenue.www.CentralAvenueSolstice.com
SEP 24 ST PETERSBURG SHAKESPEARE FESTIVAL: MUCH ADO ABOUT NOTHING
Engage your imagination as you witness a staged reading of an abbreviated version of this memorable play! Harbor Hall on the USFSP Campus. 7pm. www.SPFestival.com
SEP 24 TBBCA CHALK WALK FESTIVAL
Don't forget to look up every now and again as you experience the beautiful world of artwork right beneath your feet! Straub Park and Bay Shore Drive. 10am-6pm.
SEP 24 DUNCAN MCLELLAN GALLERY – ST PETE HOTGLASS WORKSHOP
Experience glassmaking in real time! Demonstrations will be held at a portable Hot Shop during the festival. Bay Shore Drive. 10am-5pm. www.DMGlass.com
Sep 24 CELEBRATE SINATRA
Celebrating 100 years of "Ol' Blue Eyes"! An annual 1950's style nightclub party is held every year since Frank Sinatra's passing in 1998. Complete with hors d'oeuvres, cigar bar, casino gaming tables and of course music! The Vinoy Renaissance Resort. 8pm-1am. www.CelebrateSinatra.com
SEP 25 – NOV 27 FERRAN ADRIA: THE INVENTION OF FOOD
Widely celebrated for changing the landscape of gastronomy, this renowned chef and restaurateur changed cooking in the same way Dali changed art! See for yourself as images of his culinary perfections are paired with the inspirations he created them with. Dalí Museum.
727-823-3767 www.TheDalí.org
SEP 26 THE RUSSIAN TRIO
Chamber mysic concert with piano, cello and violin. American Stage Lobby. www.AmericanStage.org
SEP 30 ST PETERSBURG OPERA – MORNINGS WITH THE MASTRO
Preview to Il Trovatore: Dark Lady Played Black Magic. Museum of Fine Arts. 11am. 727-896-2667 www.MFAStPete.org
SEP 30 ELUV ELUV: MUSIC FOR PEACE
An evening of exquisite Indian music performed by Nadkishor Muley. The Palladium Theatre. 8pm. 727-822-3590www.MyPalladium.org
Oct 1 SATURDAY MORNING MARKET RESUMES
Browse vendors offering fresh produce, gourmet foods, baked goods, plants and flowers. Featuring local artists, live music, organic growers and green products. Al Lang Stadium parking lot. 9am-2pm every Saturday.www.saturdaymorningmarket.com
Oct 1 CRAFTSMAN DAYS
Pottery, blown glass, fiber, wood, jewelry and painting paired with live music, food and craft beer. Craftsman House Gallery.10am-5pm. 727-323-2787 www.CraftsmanHouseGallery.com
OCT 2 DTSP SUMMER CINEMA: FOOTLOOSE
Bring your blanket and join in the outdoor fun! Indulge in music, food & drink while viewing a moonlight movie. Museum of Fine Arts. Music at 7pm, Movie starts at Dark. www.CInemaSquatch.com
OCT 7-16 AMERICAN CRAFT WEEK
Recognize the countless ways handmade objects enrich our daily lives and contribute to our national aesthetic and economy. Craftsman House Gallery. 727-323-ARTS www.CraftsmanHouseGallery.com
OCT 8 – NOV 30 STORIES ON CLAY
Focusing on narrative, story telling and imagery this ceramic exhibition tells a story like no other! Morean Arts Center for Clay. 727-822-7872 www.MoreanArtsCenter.org
Oct 8 THE SPCA PET WALK
Enjoy a beautiful walk along the waterfront. Treat your pooch to a doggie day spa, Sit n Splash Waterpark, pet wellness clinic, vaccines, microchipping, mobile pet groomers, vendor village, dog caricature artists, amateur dog agility zone, pet parade and a pet costume contest. All while enjoying food trucks & a food court. Vinoy Park. 9am. www.3kpetwalk.org
OCT 9 OPEN STREETS ST PETE 2016
A family and pet friendly afternoon filled with fun, vendors, activities and more! Streets around Mirror Lake Park will be shut down to automotive traffic for the afternoon and opened up to the general public for a safe and fun opportunity to walk, stroll, skate, bike, skateboard, wheelchair, or just hang out. 1-5pm. Mirror Lake Park. www.openstreetsstpete.com
OCT 21-22 ST PETERSBURG SCIENCE FESTIVAL: SCIENCE IN SUN
Fighting robots, a tiny shark, MAD scientists, a sea turtle hurdle and a life size right whale calf! Who said science cant be fun? Poynter Park. 10am-4pm. 727-803-9799 www.StPeteSciFest.org
OCT 22 MARINEQUEST 2016
This award winning open house is an opportunity for you and your family to learn about Florida's fish and wildlife and the exciting research at the Fish & Wildlife Research Institute (FWRI). 10am-4pm. 727-896-8626 www.MyFWC.com/MarineQuest
OCT 23 & 26 TCM BIG SCREEN CLASSICS: THE SHINING
Share these memorable nights as Muvico screens some of the classic and unforgettable films that have helped shape the way we experience films today! Muvico Sundial. 727-502-9573 www.Carmike.com
OCT 26 MOLIERE'S: TARTUFFE
This modern adaptation of this instant classic is strong and incredibly funny! Watch as a wealthy businessman entrusts his reputation and fortune to an up-and-coming politician as everything gets turned upside-down. American Stage. 727-823-PLAY www.AmericanStage.org
OCT 27 – JAN 22 OUR AMERICA
Explore how Latino artists shaped the artistic community of their day with 92 original works that delve into the history and imagination of the artists and the world that inspired them.
Museum of Fine Arts. 727-896-2667 www.MFAstpete.org
OCT 27-30 SPIFFS 42ND ANNUAL INTERNATIONAL FOLK FAIR
Travel around the world in one day! Visit many foreign countries with cultural exhibits, a marketplace, delicious foods, dancing and music from all around the world. Vinoy Park. Sat 10am-9pm, Sun Noon-6pm. 727-552-1896 www.SPIFFS.org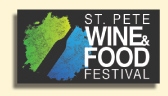 NOV 2-6 ST PETE WINE & FOOD FESTIVAL
NOV 2 CHARITY WINE PAIRING DINNER
An exquisite five-course dinner paired with specially selected estate wines! Don't miss this incredible farm-to-table epicurean experience befit for a king. The Birchwood. 7-10pm.
NOV 3 TACOS, TEQUILA, & MARGARITA MAKING
Enjoy a selection of tantalizing tacos and a wide variety of tequilas, better yet don't forget to make your own designer margarita at one of the seminars during this tasty event! North Straub Park. 6:30-9:30pm.
NOV 4 BEER NIGHT ST PETE
This upscale beer tasting will feature over 100 beers and ciders selected from top local, regional and national breweries. North Straub Park. 4:30-9pm.
NOV 5-6 GRAND TASTINGS
Enjoy a plentiful number of fine wines and top-notch cuisine from the areas best restaurants, while you take in a few free cooking demonstrations from local and world-renowned chefs! North Straub Park. 12-4:30pm.www.StPeteWineAndFoodFest.com
NOV 5-6 FOLKFEST ST PETE
Enjoy the 10th annual folk art and music festival with proceeds to benefit Creative Clay. Find amazing art, music, a family area and great food! Creative Clay & on Central Ave between 11th and 13th Street. Sat 10am-11pm, Sun 10am-10pm.www.FolkFestStPete.org
NOV 10-13 BLUE OCEAN FILM FESTIVAL & CONSERVATION SUMMIT
Created on the belief that good films can help impact important social issues. This festival brings light to the importance of our oceans and the protection we must provide to sustain them. The Palladium Theatre. 727-388-6682www.blueoceanfilmfestival.org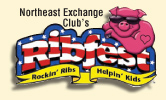 NOV 11-13 RIBFEST 2016
This is a three day charity fundraiser which helps a variety of youth oriented causes. Featuring the best BBQ ribbers in the world and national touring bands playing classic & southern rock & country hits. Vinoy Park. Gates open 11am daily.www.RibFest.org
Nov 19 9TH ANNUAL BERT SMITH CHILLOUNGE NIGHT ST PETERSBURG
Chill to the sounds of smooth jazz as you enjoy fine wine and food under the stars. Brazilian Samba parade, see the latest fashions, flamenco dancing and more. Must be 21 to attend. North Straub Park. 6-11pm. Fireworks 10:45pm. 941-448-0995www.chilloungenight.com
NOV 19-20 CRAFTART FESTIVAL
Featuring some of the nation's most established and emerging fine craft artists! Enjoy works in jewelry, clay, fiber, glass, wood, metal paper and mixed media. Central Avenue between 4th and 6th street. Sat 10am-5pm, Sun 10am-4pm. 727-821-7391 www.FloridaCraftArt.org
"Come Enjoy The Best of The Burg"